Description
"If you have too much wood going on in your project, balance it with a bit of white aluminum door frames."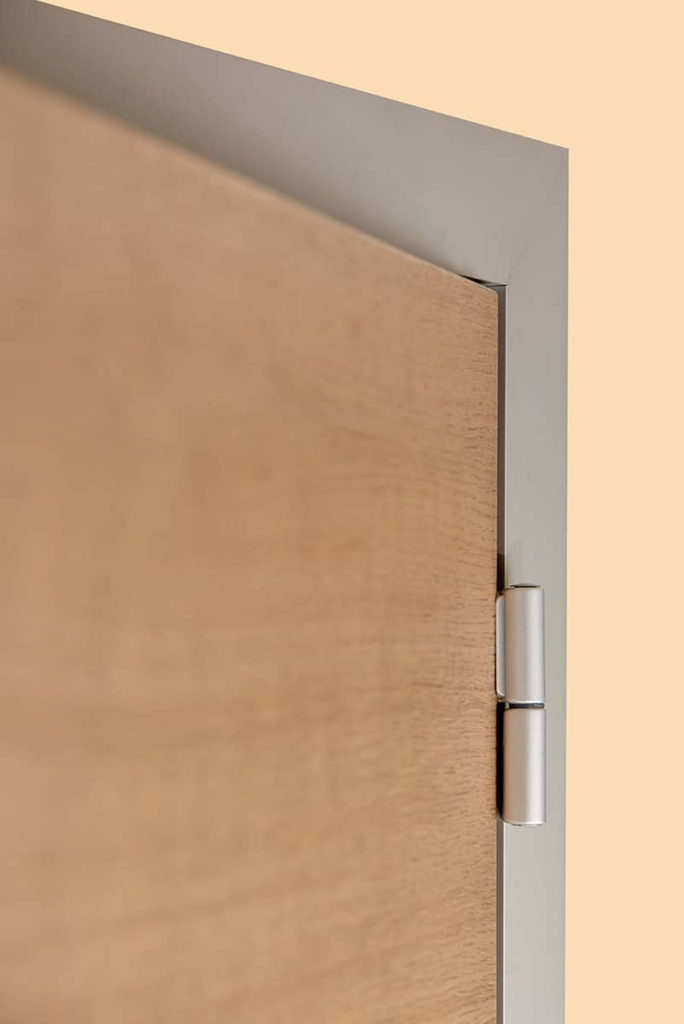 For those projects where a slim jamb is required, we have created a series called LN1 which has white aluminum jambs. The doors are available in both swing and sliding versions and in both wood and glass door leafs.
The jambs are available for a large range of wall thicknesses, and are easy and fast to install. The standard jamb finish is RAL 9006, white aluminum, and is available in other powder-coated finishes for large projects.
Door leafs are available in 1.75" honeycomb and tubular formats in primed, matt lacquer, any color matt or gloss lacquer as well as exclusive oak veneers durable laminate finishes and safety glass.
The doors also can be manufactured with glass inserts or aluminum line inserts, creating a unique design. The frames can be powder coated in any color. Black frames, black doors, black frames, oak doors, black frames, glass doors, whatever you like.
Visit our unique Design Studio in Manhattan on 31st Street between Madison and Park Avenue.
To get pricing, send us your door schedule via our CONTACT FORM.