Insensation leads the market with the only frameless doors to be manufactured with INTACT intelligent installation. These are 'no stress' installations that any contractor with a battery drill can easily perform.
All Insensation FS1 Frameless Doors are manufactured and delivered completed pre-engineered and pre-assembled. The completely pre-hung door and frame is individually packaged in protective wrapping and ready to be individually unpacked and placed directly in the rough opening of the walls. No need for sorting through boxes of parts or watching videos to install components, Insensation INTACT intelligent installation saves contractors thousands of dollars in labor cost and shortens the entire installation process significantly since we do most of the work in our factory.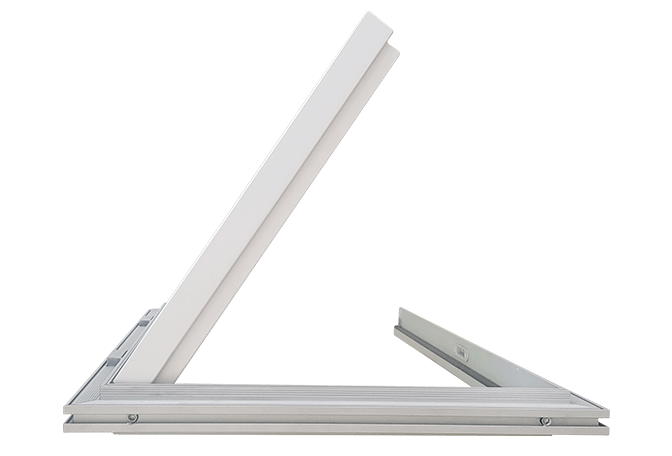 INTACT intelligent installation is available on the following Insensation interior door models
FS1 Frameless Swing
FL1 Frameless Slide
FV1 Frameless Pivot
AL1 Aluminum Jamb
AL2 Aluminum Jamb Glass
Find out why Insensation frameless doors are used by high-end architects and contractors in 42 US states and across Canada and Europe.