Description
"Frameless sliding doors with an invisible guide.
The Frameless Slide doors offer invisible track technology. Three versions are available and enhance our FS1 Frameless Swing and FP1 Frameless Pocket lines. All versions include soft-stop technology in both directions.
oneplane™ FSL1 is advanced European door technology. Our 2" (50 mm) door leafs provide outstanding luxury and superior sound protection over standard 1 3/4" doors. The state-of-the-art german cores, allow perfect design and function for high-end projects.
Frameless Slide is available in 3 versions:
Zero: the door leaf completely covers the door opening
Sixty: the door leaf opens to 60 mm less than the wall opening
OneTwenty: the door leaf opens to 120 mm less than the wall opening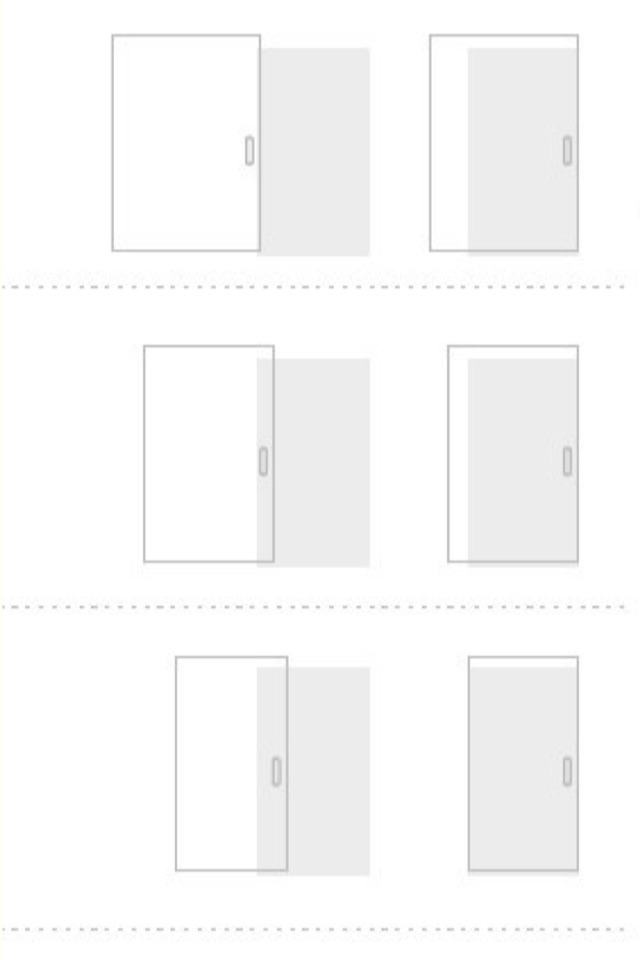 The doors are delivered standard with high-quality lacquered or veneer finishes. Included in the standard price white matt lacquer or primed finishes, optional are any RAL color matt or glossy, Oak (horizontal or vertical grain) and American walnut veneer.
For more information and quotations, please CONTACT US