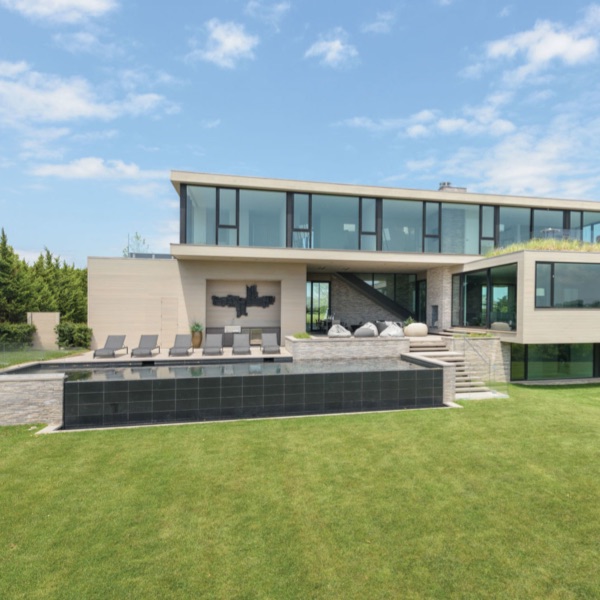 Working with an extremely talented developer who possesses an innate understanding of design and materialization, Insensation provided all the doors in this luxurious new residence in the Hamptons. The project encompassed 40 frameless lacquered doors, frameless pocket doors, glass frameless doors, glass sliding doors and the exclusive door hardware for them. The 2-inch thick Insensation doors complement the high-end style of this luxury home.
The modern, minimalist paradise is being represented by Saunders and Associates and is available for $25MM.
Insensation is the leading supplier of high-end frameless door and illuminated glass staircases in the USA.  We remain committed to being your best-in-class price supplier of minimalist stairs and doors.
Enjoy the video!
Insensation is based in North America in New York, NY and in Europe in Basel, Switzerland. We deliver worldwide.