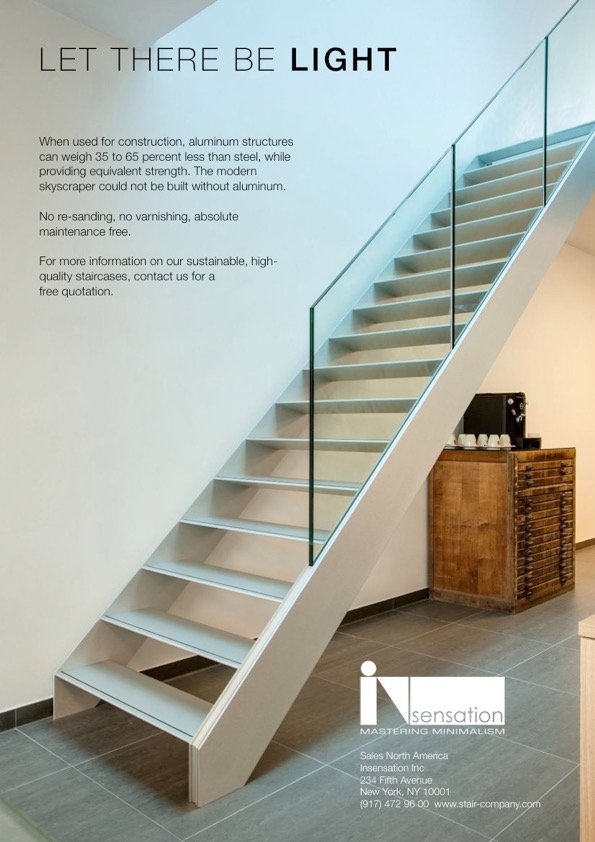 When used for construction, aluminum structures can weigh 35 to 65 percent less than steel, while providing equivalent strength. The modern skyscraper could not be built without aluminum.
No re-sanding, no varnishing, absolute maintenance free.
For more information on our sustainable, high-quality staircases, contact us for a free quotation.
Distribution in North America and Europe.
+++
Insensation is based in North America in New York, NY and in Europe in Basel, Switzerland. We deliver worldwide.