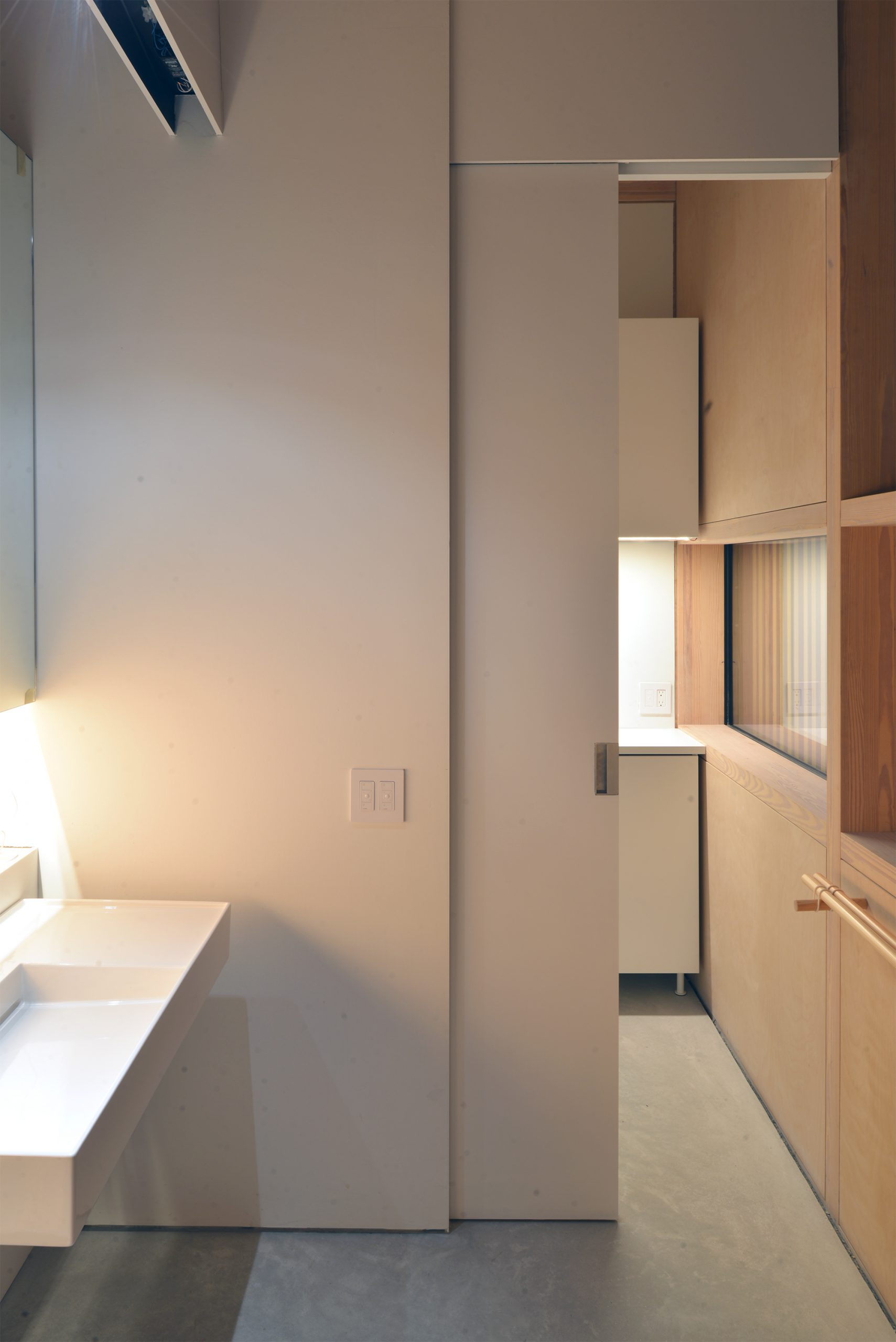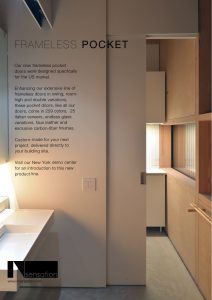 For architects and contractors seeking a complete frameless pocket door kit, without having to source the track, hardware, wall reception piece, floor guide or drywall studs themselves, Insensation has developed a turn-key solution, oneplane™ Frameless Pocket which is both of high acoustic quality and eliminates any installation errors of the pocket on building sites.
oneplane™ Frameless Pocket accommodates double sheetrock, to ensure your pocket wall is sturdy and strong. Doors leafs can be provided by us or you. The system works with 1 5/8" door leafs. The system is engineered with a total finished wall width of 5.75".
Includes: complete pocket construction which accepts sheetrock, heavy-duty sliding door track and wheels with 240 lbs  capacity, door suspension, floor guide, wall reception piece and instructions.
Advantages: these doors provide a very good acoustic protection compared to other systems, and are aesthetically reduced to a frameless door appearance. The pocket is quickly and perfectly assembled  due to the pre-engineered components.
oneplane™ is available in bulk quantities at standard US sizes or made-to-measure in any size. Ask us for bulk pricing if you are a building supply company.