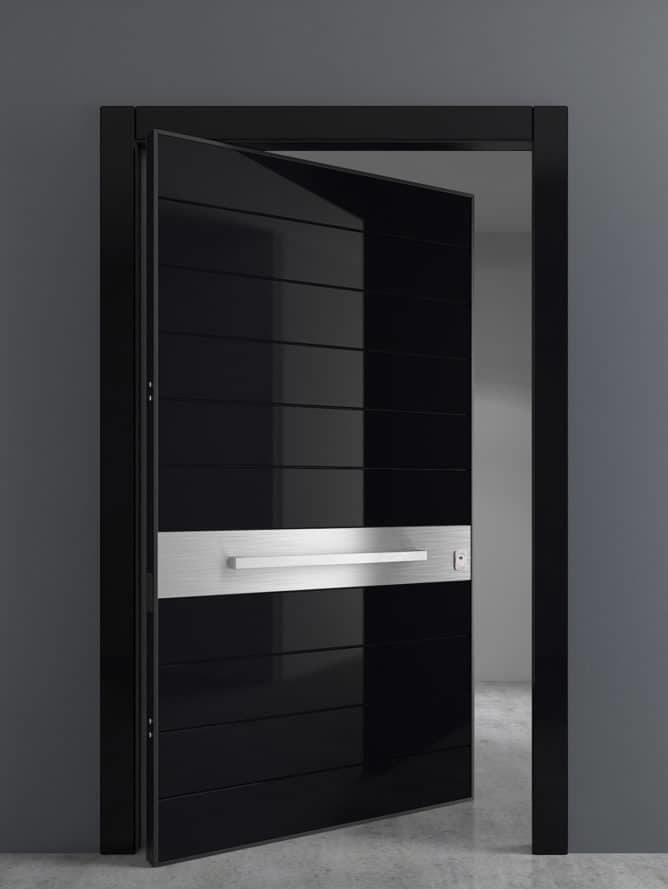 New York, 5 May 2020
Our entrance doors are custom made in size, color and design. Exclusive PIVOT, COPLANAR, DOUBLE, ALUMINUM and CLASSIC versions up to 4" in thickness and 13′ in height make for a complete program for any style of architecture.
A large array of glass, cement, wood or aluminum finishes, as well as optional high-tech security features include biometric locking and 14 or 20-point dead bolts are available. Bullet-proof versions also available.
Insensation's Pivot Entrance Doors are found in luxury homes in New York, New Jersey, California, Washington and Canada.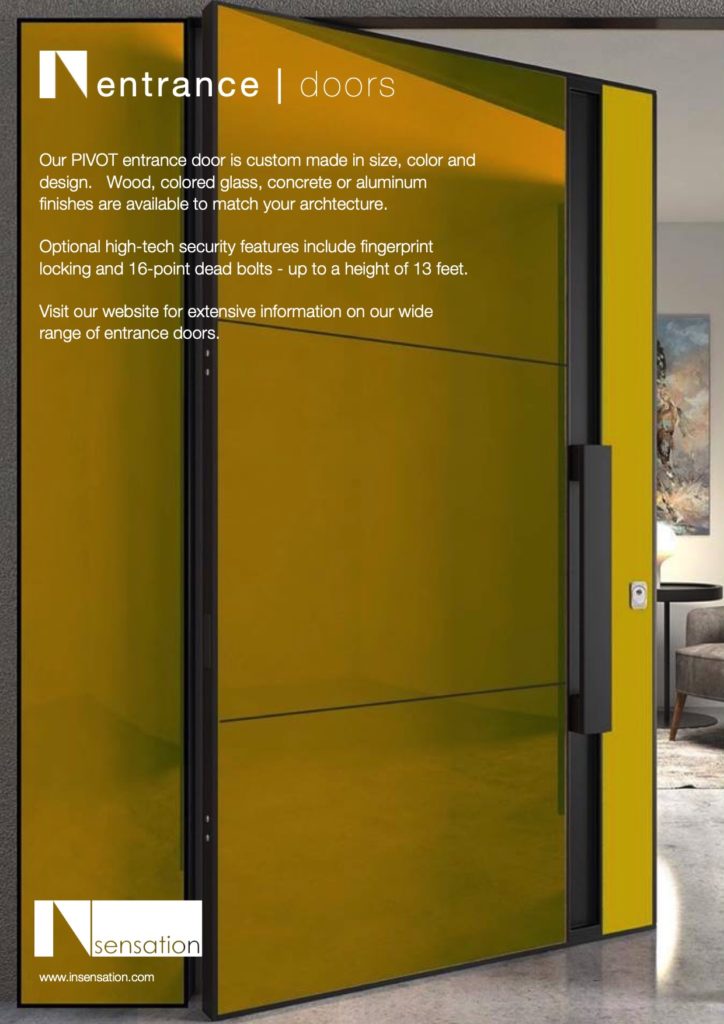 +++
Insensation is based in North America in New York, NY and in Europe in Basel, Switzerland. We deliver worldwide.