Description
"With push-in and pull-out coplanarity, magnetic locking and concealed hinges, these doors are the ultimate in design. The installation was a piece of cake." – High-End Contractor, New York
Leafs and jambs (all finishes, all colors, all configurations) : 6 weeks plus delivery.
Technical, CAD – see tab above
Budget pricing
For those projects where a high-end, co-planar door is required, we have created a minimalistic door line which has handcrafted oak or lacquered leafs and jambs. The leafs are co-planar with the outside wall in BOTH push-in and pull-out versions.
The CO-PLANAR doors are distinguished by the cubic nature and fine line design of the jamb and the leafs.  Matching baseboard is also available. State-of-the art concealed 3D hinges as well as magnetic lockcases and clean-line design classify this door as a minimalistic work of art.
The door leafs are available in 15 exclusive real oak veneers. The oak can be a vertical or horizontal texture. Insensation does not use laminates, which are cheap, imitation wood finishes usually seen low-end doors. The leafs are manufactured up to a height of 118″ (3000 mm). A wide selection of pantographic designs is available.
Please refer to the Technical tab above.
Additional technical details and budget pricing can be found on the Technical page.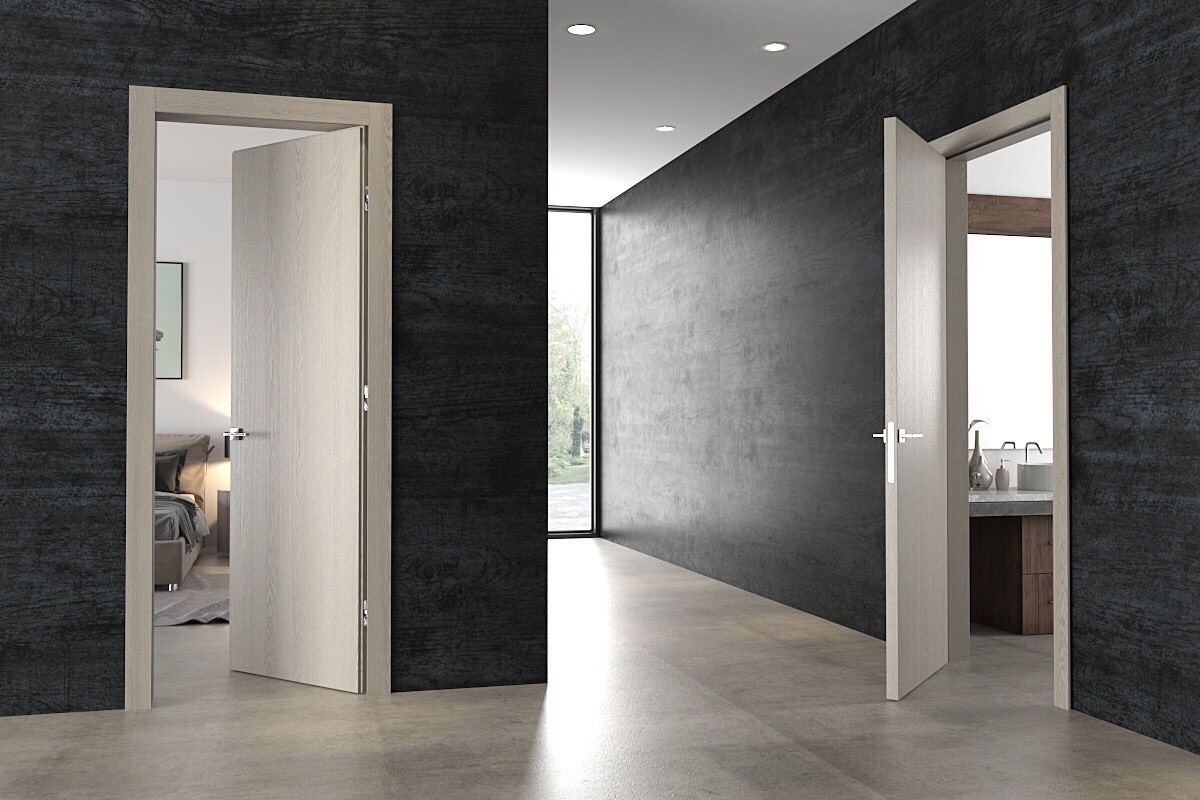 Visit our unique Design Studio in Manhattan on 31st Street between Madison and Park Avenue.
Insensation's complete INTERIOR DOOR GUIDE contains a wealth of information about our high-end interior doors.
To get pricing, send us your door schedule via our CONTACT FORM.