Our European PIVOT entrance doors and armored security doors offer a unique alternative to traditional wooden or fiberglass doors. The doors are available in hinged or pivot versions, with a wide range of wood, glass, cement and metal finishes. All the doors have minimally 8 locking points and up to 20 locking points, to achieve outstanding security.
Additional technical details about our superior products can be found in our FAST FACTS section.
If you need DETAILED PROJECT PRICING, please use our ESTIMATE form.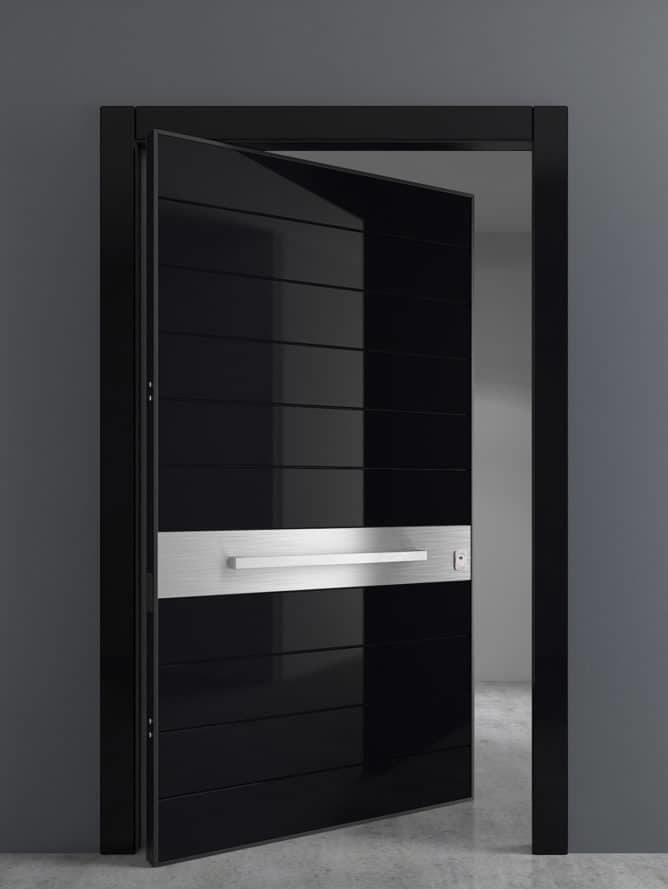 Pivot armored door
Optional Side Panel
Glass,
Aluminum,
Cement,
Soild wood,
Oak veneer
8 point locking,
State-of-Art Access Control
Optional concealed door closer
Color selection of frames
Engineered for very large dimensions
Minimalist Handles
Illuminated Handles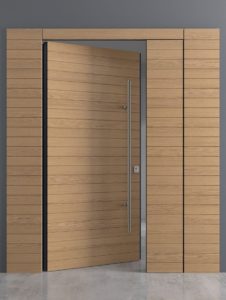 Co-planar armored door
concealed hinges
Optional Side Panel
Glass,
Aluminum,
Cement,
Soild wood,
Oak veneer
14 point locking,
State-of-Art Access Control
Color selection of frames
Customized design
Minimalist Handles
Illuminated Handles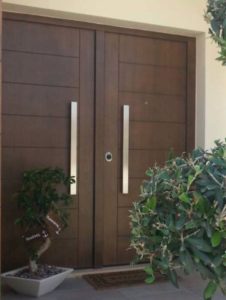 Double armored door
hinged
Glass,
Aluminum,
Cement,
Soild wood,
Oak veneer
14 point locking,
State-of-Art Access Control
No central pillar needed
2nd leaf operational
Minimalist Handles
Illuminated Handles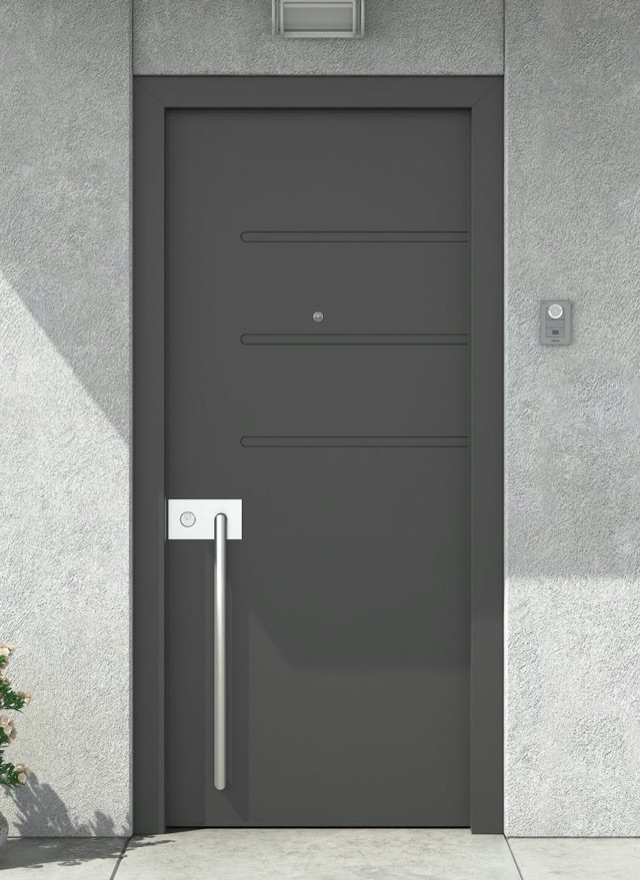 Single armored door
hinged
Optional Side Panel
Optional Top Panel
Glass,
Aluminum,
Cement,
Soild wood,
Oak veneer
14 point locking,
State-of-Art Access Control
Large selection of glass inserts
Minimalist Handles
Illuminated Handles