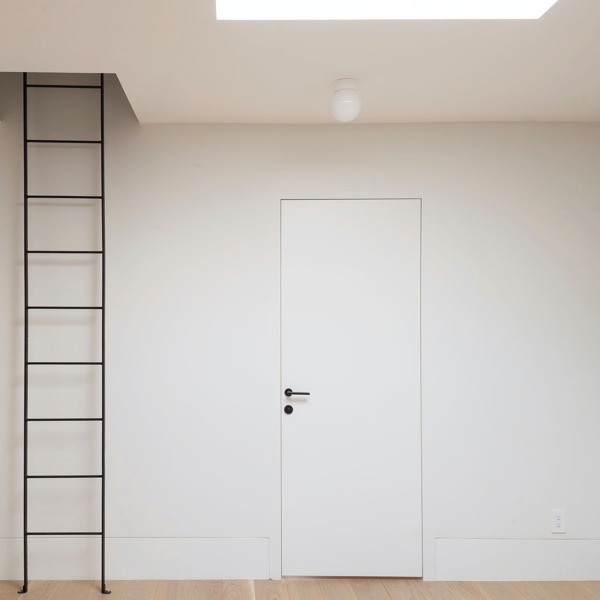 This 19th Century Italianate brick row house, located in Ft Greene, Brooklyn, was stripped down to its brick shell and re-built with a 400 square foot, full width, two story rear extension for a young, growing family.
The clients were interested in maintaining the historic character of the street façade but completely recreating the interior environment with a humanist approach to modernism. They requested the house feel like "a jewel in a cardboard box".
Finishes throughout were selected to complement the owner's interest in creating a warm, modern environment. The floors are white oak finished for a natural appearance. The walls and various curves are plastered smooth and coated with matte paint to enhance the effect of sunlight and shadows on the various surfaces. Throughout the main floor, arched openings and high baseboards reference the historic townhouse character but are reinterpreted with minimalist, modern detailing. ONEPLANE™ frameless doors by Insensation were used throughout the house to compliment the discreet minimalist architecture.
Architect: TBD Design Studio, NYC
Insensation Inc. is a NY State corporation and is headquartered in New York City. Our US organisation is set up regionally with representatives in New York, Chicago, Denver, Los Angeles, Miami and Stamford.