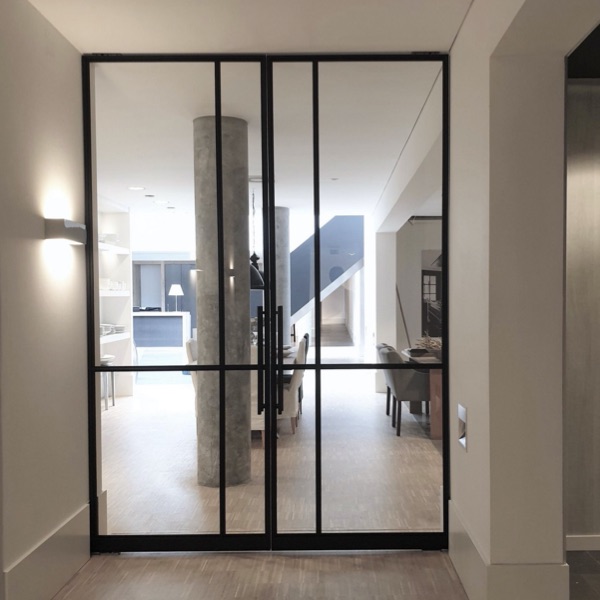 The new glass doors are in our New York studio.   EMEZZI™ Glass doors harmonize perfectly with frameless wooden doors in minimalist architecture.
Our metal interior doors are made of glass with tight and slender corrosion-free aluminum profiles. These profiles are much slimmer and tighter than traditional steel door profiles. Our profiles were developed in-house and have a radius of only half a millimeter. Moreover, the front view of our profiles is only 30 mm. Our profiles have been designed symmetrically with attention to detail, so that both sides of the door are equal. This creates a sleek and calm appearance.
Our doors are partitions are maintenance-free and made according to your wishes and dimensions.
The design elements are available as:
Glass Pivot Doors
Glass Sliding Doors
Fixed Wall Panels
Shower Enclosures
Single, Double, Fixed and Door combinations.
The safety glass is either laminated or tempered, according to the project requirements, and comes in transparent, bronzed, grey, green or matt hues.
Takes a second to load…
Glass Doors - Brochure

Insensation Inc. is a NY State corporation and is headquartered in New York City. Our US organisation is set up regionally with representatives in New York, Chicago, Denver, Los Angeles, Miami and Stamford.