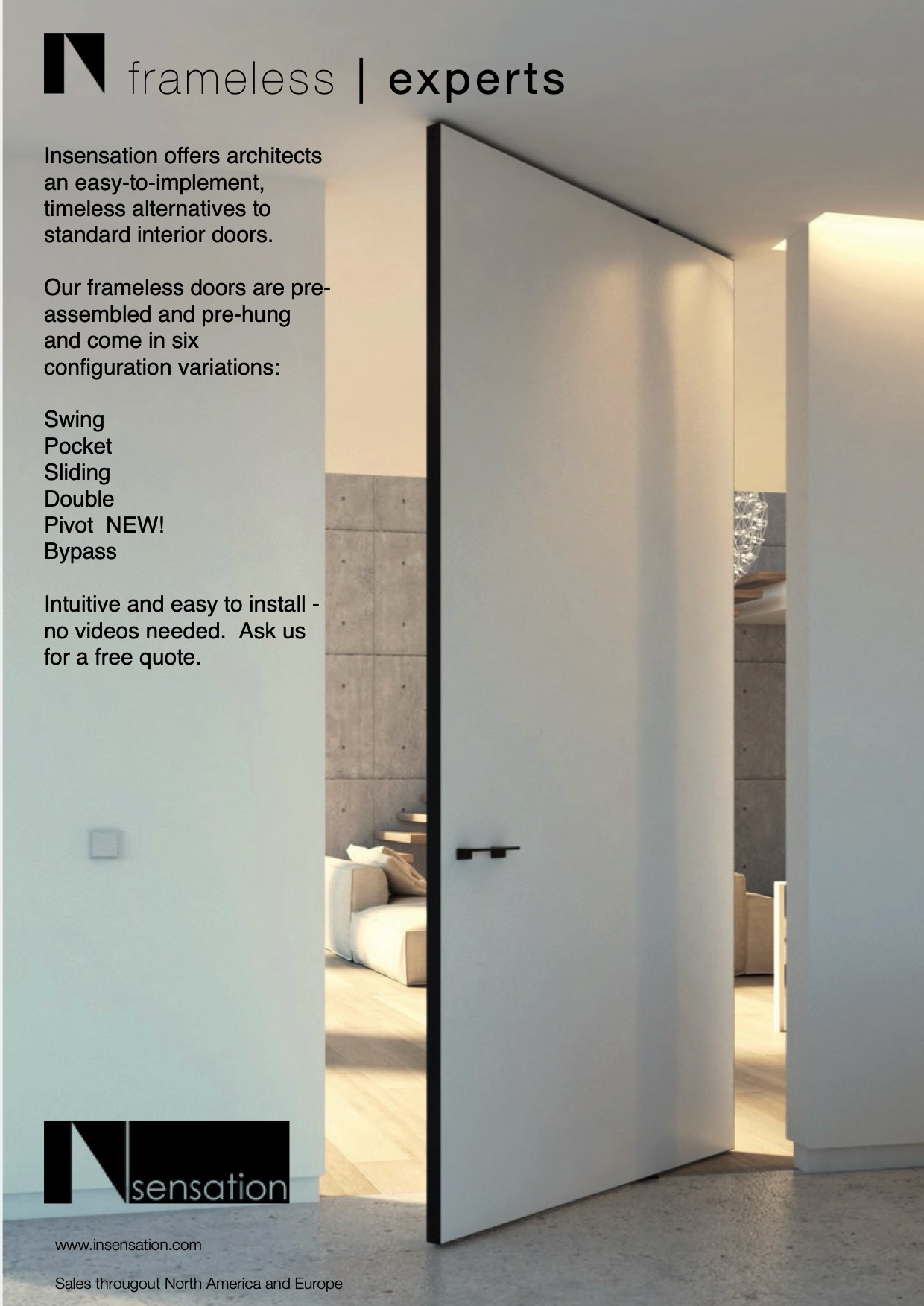 Insensation's new frameless pivot doors are a high-end solution which complements all the other Insensation Frameless door lines. The 2″ thick doors come in the entire range of Insensation finishes.
The exclusive pivot door uses the best pivot technology from Fritz Jurgens. Optional damper control and speed control are available.
The FV1 Frameless Pivot comes in two versions with no frame and with a frameless frame. Check the technical specifications to see which one is right for your project.
Find out why Insensation is the leader in the frameless door market, with the best doors and the best door hardware.
+++++
Insensation is headquartered in North America in New York, NY and in Europe in Basel, Switzerland. We deliver worldwide using the best Swiss transport company.