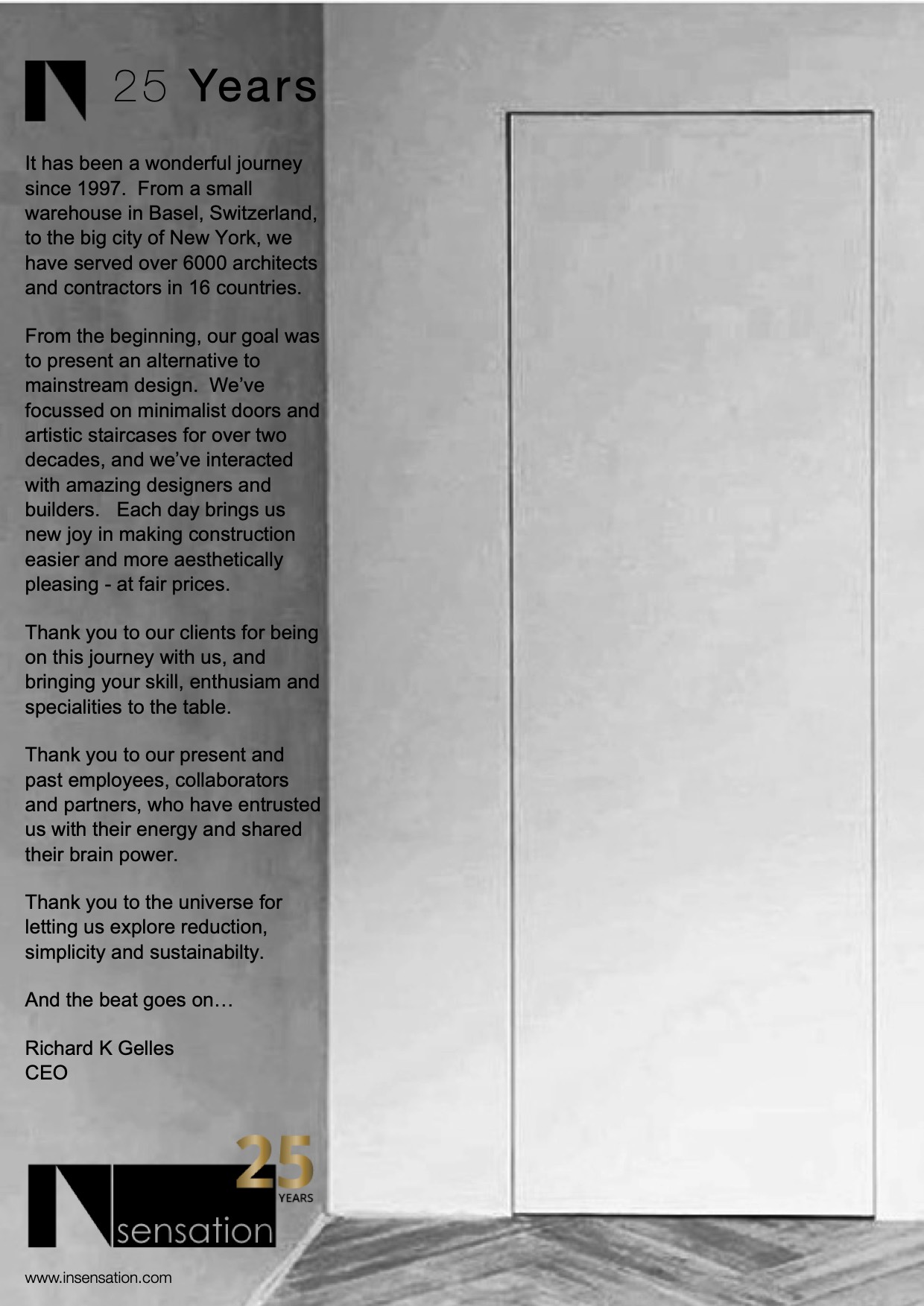 It has been a wonderful journey since 1997. From a small warehouse in Basel, Switzerland, to the big city of New York, we have served over 6000 architects and contractors in 16 countries.
From the beginning, our goal was to present an alternative to mainstream design. We've focussed on minimalist doors for over two decades, and we've interacted with amazing designers and builders. Each day brings us new joy in making construction easier and more aesthetically pleasing – at fair prices.
Thank you to our clients for being on this journey with us, and bringing your skill, enthusiam and specialities to the table.
Thank you to our present and past employees, collaborators and partners, who have entrusted us with their energy and shared their brain power.
Thank you to the universe for letting us explore reduction, simplicity and sustainabilty.
And the beat goes on…
+++++
Insensation is headquartered in North America in New York, NY and in Europe in Basel, Switzerland. We deliver worldwide using the best Swiss transport company.