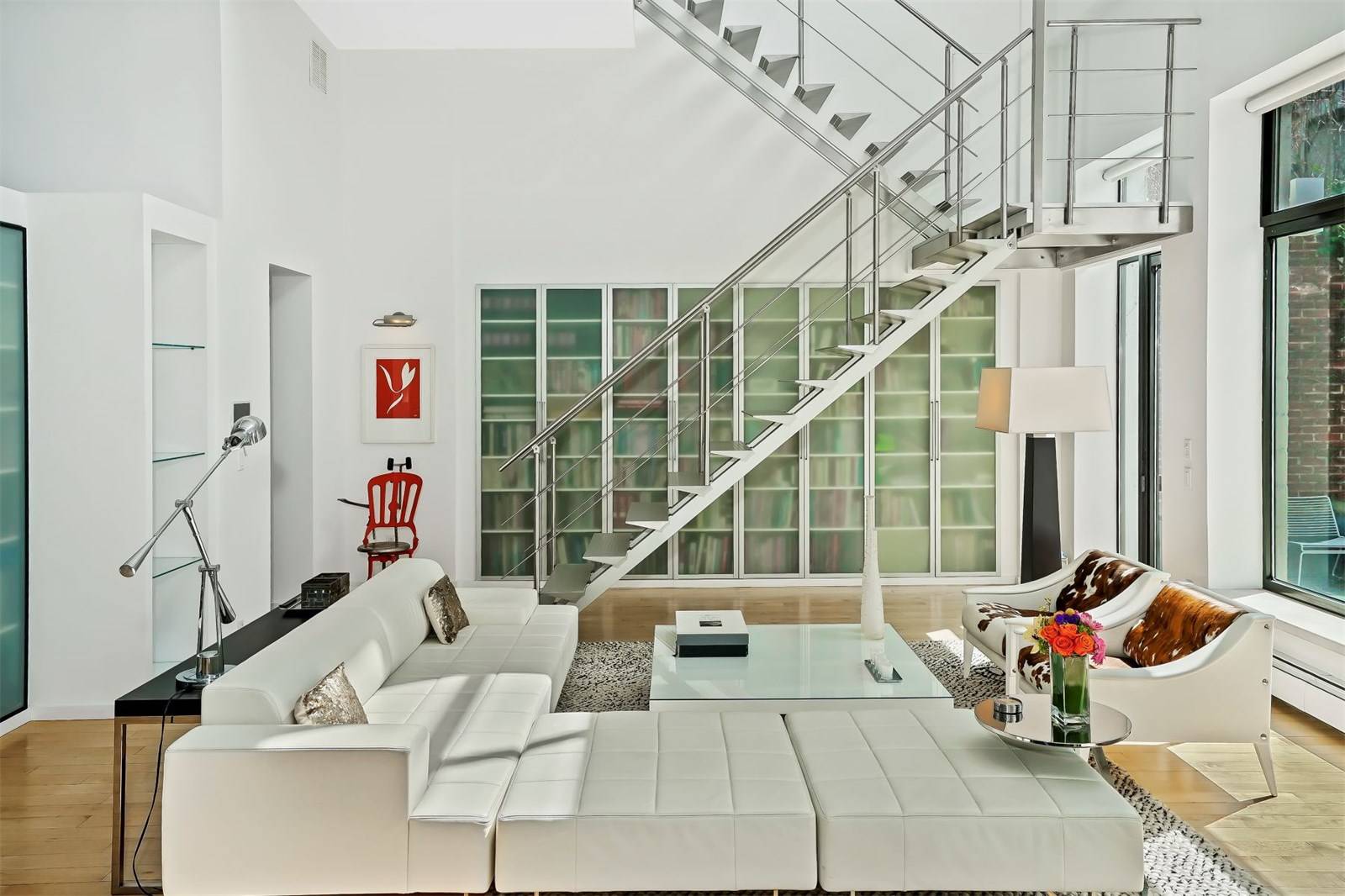 Sotheby's New York currently advertising a $3.5 M loft with one of our artistic stairplane™ staircases in the New York Times. Notice the clarity and harmony of the high-grade aluminum engineering, which you don't see with painted steel stairs and industrial cable-wire railings. Sustainable elegance now installed from San Francisco to Brooklyn.
'Every staircase I design, I try to imagine if I lived in the space myself. I have owned huge lofts, in London and in Switzerland, so this feeling was not new to me. This is the 3rd staircase in this amazing loft, and the challenge was to get from the lounge up to a new upper level. I remember sitting in this loft, for about one hour, imagining how to span the great height without destroying the open feeling of the room, and then it hit me: follow the exit to the garden. I think it worked out well.' R. Gelles
Insensation is based in North America in New York, NY and in Europe in Basel, Switzerland. We deliver worldwide.