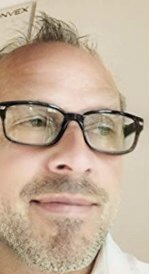 Insensation was founded in 1997 with the explicit principle to promote minimalism in architecture. American-born Swiss founder, Richard K Gelles, came of age in the time of the booming transformation of industrial buildings into private residences in New York City. After moving to Europe and renovating some old warehouses of his own during his 5 years living in West London, Richard bought several warehouses and factory buildings in Switzerland and partnered with highly talented minimalist architects, engineers and contractors to build numerous luxury residences. His design style was influenced by some of the masters of minimalist architecture, including John Pawson, Tadao Ando, Peter Zumthor and Claudio Silvestrin.
For his own investment properties, Richard sought out clean-design construction materials and focussed on the main structures of architecture which we use to define the separation of public and non-public areas of a space. Fluidity, architectural staircases and the ability to use sustainable materials are all overwhelmingly apparent in his designs. The use of anodised aluminum, glass and lighting became prevalent in his projects. A stair – without industrial cable railings or wooden spindles, a wall – which serves as both separation and lighting, and doors – frameless and co-planar as not to disturb the peacefulness of a room, all things which formed the building blocks of his designs.
The objects of Insensation were formed through these property development projects, objects which are integral to the experience of aesthetic interior design. Using materials like high-grade aluminum, glass, natural stone, concrete and integrated lighting, Richard's unique staircase designs can be found in residences from New York to California and all over Europe. His clean style and coupling of functionality and design are unsurpassed in the high-end staircase market. Richard has become an authoritative expert for property developers and world-class architects who rely on his knowledge for perfectly engineered frameless doors and staircases. He has consulted on many of the newer high-rise residential towers built in Manhattan, as well as $30 million residences in the USA.