Insensation® was founded in 1997 in Switzerland. In 2015, we founded our North American operations with headquarters in New York City. We have been designing staircases and frameless doors made from anodized aluminum for over 20 years. All our products express minimalism. We resonate with products which are pure and clean, and combine finishes like glass, natural stone, concrete, subtle colors, geometric shapes and lighting with functional, industrial design. Aluminum is lightweight and sustainable, and allows luxurious design – like an Italian kitchen, or an Eames chair.
Our strategy includes growing our existing brands and regularly introducing new products that offer sustainability, excellent value and long-term quality.   To maintain our leadership position, we are continually expanding our sales network in North America and Europe and providing excellently engineered, complete solutions and not just pieces to a puzzle.
If you are a media company, and wish to use our text in your publications, please contact us and ask for high-resolution pictures of our exclusive products.
After observing too many stairs with unsightly weld marks, visible bolts and industrial cable-wire railings being used in million dollar homes, we set out to deliver a revolutionary new concept in staircase design using anodized aluminum. Aluminum is a metal which allows endless opportunities for design and creativity but which, at the same time, responds fully to modern demands in terms of environment and sustainability.
stairplane™ staircases are the result of 25 years of research and development, manufacturing experience using anodized aluminum and experience in thousands of staircase projects. The unique composition in the aluminum allows us to achieve strengths equal to steel, but with a fraction of the weight, making installation much easier.  You can find stairplane staircases in every European country, as well as in the US since 2015.
stairplane™ staircases were selected for the 2017 New American Home and were seen by thousands of architects at the 2017 American Institute of Architects annual meeting. The stairs were also shown in Interior Design Magazine and are installed today in high-end real estate across the United States and Europe.

As we began working with frameless doors in Europe, years before most the world even heard the word frameless, we gathered extensive experience in what works and what doesn't. Today, many companies in North America will still try to sell you pieces, a profile here, a hinge there, and convince you that you can make your own frameless doors. For people with lots of time to waste, this seems like an adventure, but an engineered solution will save you time, money and your reputation. oneplane™ is the culmination of a complete line of tested interior and entrance doors, all frameless or co-planar, all high-end and all installed without tremendous effort or planning time.
oneplane™ doors are installed in luxurious homes across the United States. Our sales network covers all the major population centers including New York, Denver, Los Angeles, Chicago and Miami. The Frameless-Swing FS1 and Frameless Pocket FP1 versions of the doors are available in single, double and ceiling-high versions using proven, modern lockcases, concealed hinges and high-end door hardware, which is pre-milled and pre-installed in our factory. The doors are specified by both architects and design-build contractors who appreciate precise engineering and high quality.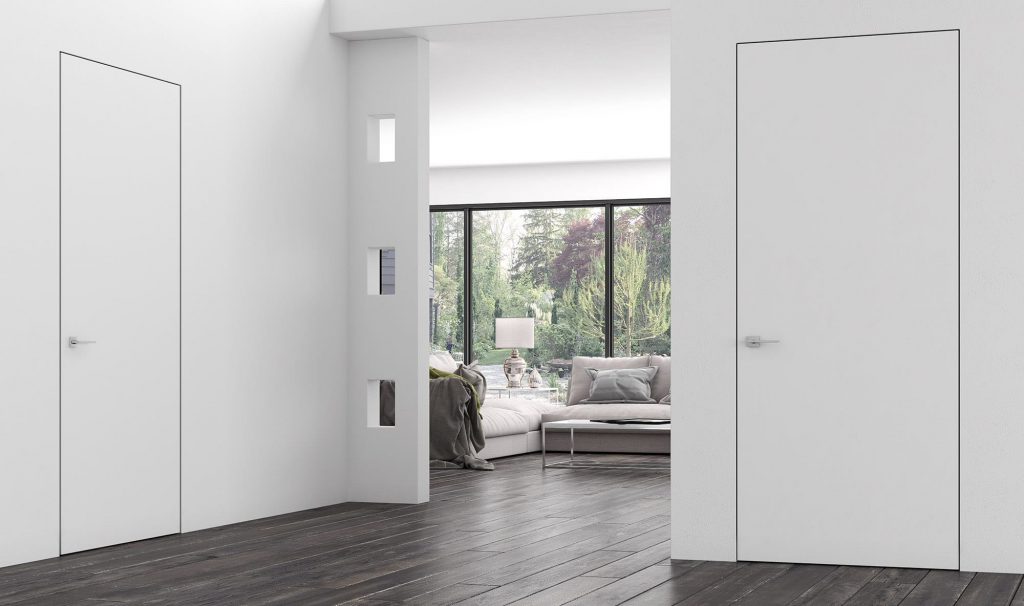 ---

The Convex® line of door levers and locks is undoubtedly one of the most extensive and highest quality on the market. Our unique and minimalist Convex® line of door hardware is on display in our studio in the design district of New York. For clients using our hardware with our doors, we also take care of the milling – leaving you even more time for that after work cocktail.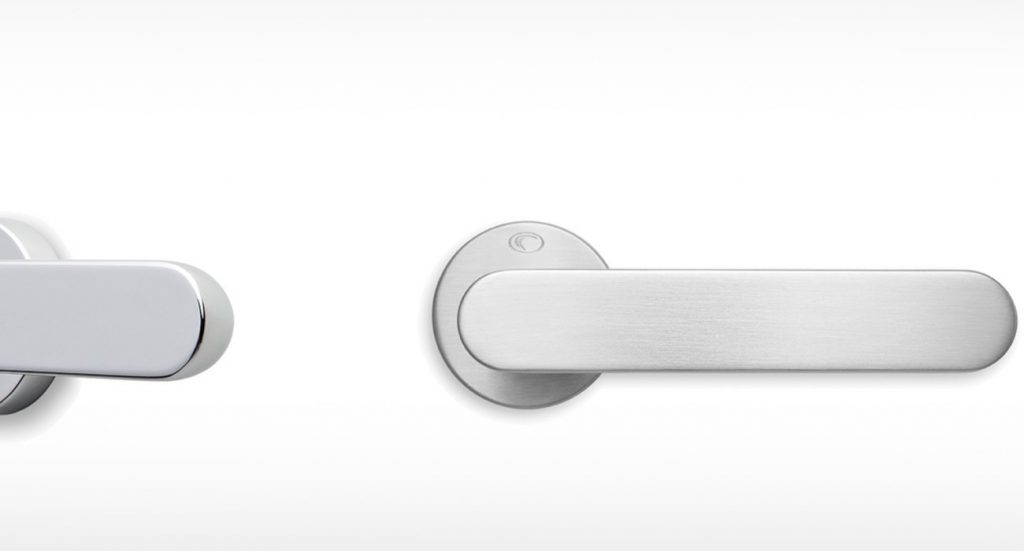 ---
OnLevel® is the world leader in frameless glass balustrades for contractors. The engineering of these elements (you provide the glass locally) is based around safety, aesthetics and ease of installation. We use OnLevel® railing profiles in our stairplane™ staircases and balustrades, and you can use them outside on your latest tower project. These profiles are for big projects – skyscrapers, airports, shopping centers, schools, where a steel product could never keep up with aethetics or maintanance.