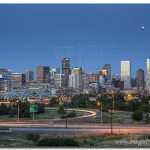 Insensation is pleased to announce the opening of our new sales office in Denver.  The office will serve Colorado and Nebraska, and will allow architects and developers access to our high-quality European doors and stairs.
Our local partner is Lucid Design Co run by Natasha Afana. Lucid builds some amazing properties and will also provide product and design consulting on the Insensation product range from both Colorado and Nebraska.
With sales locations in New York, Miami, Los Angeles, Chicago, Seattle, Washington D.C. and now Denver, Insensation is continuing on its promise to bring high-quality, top design products to architects and contractors for a fraction of the cost of less attractive competitor products.   Insensation are specialists in frameless door technology for both glass and wooden doors, co-planar 'reveal' doors, extraordinary architectural door hardware and sustainable design staircases for private and commercial use.  We deliver complete solutions, not pieces in a box for you to assemble.
Follow us for more announcements here and in other US cities.   Visit us at the upcoming ICFF design show from May 21-24 in New York City.