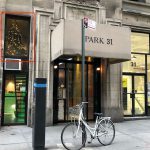 Sales Representatives
New York, Los Angeles, Miami
Insensation was founded in Switzerland over 20 years ago, and is specialized in high-quality interior doors and sustainable staircases. We are expanding our North American operations and seeking additional Sales Representatives in several geographies to work with our motivated teams. Our products are unique and of very high quality.
An ideal candidate will have connections to architects or general contractors and will be confident enough to present our products in person at presentations. We provide a comprehensive training and sales support tools. All quotations will be created for you from our back office in New York. Renumeration is based on a very healthy commission.
Interested candidates should send their qualifications to info@insensation.com
We will conduct background checks on interested candidates. The positions are available immediately.