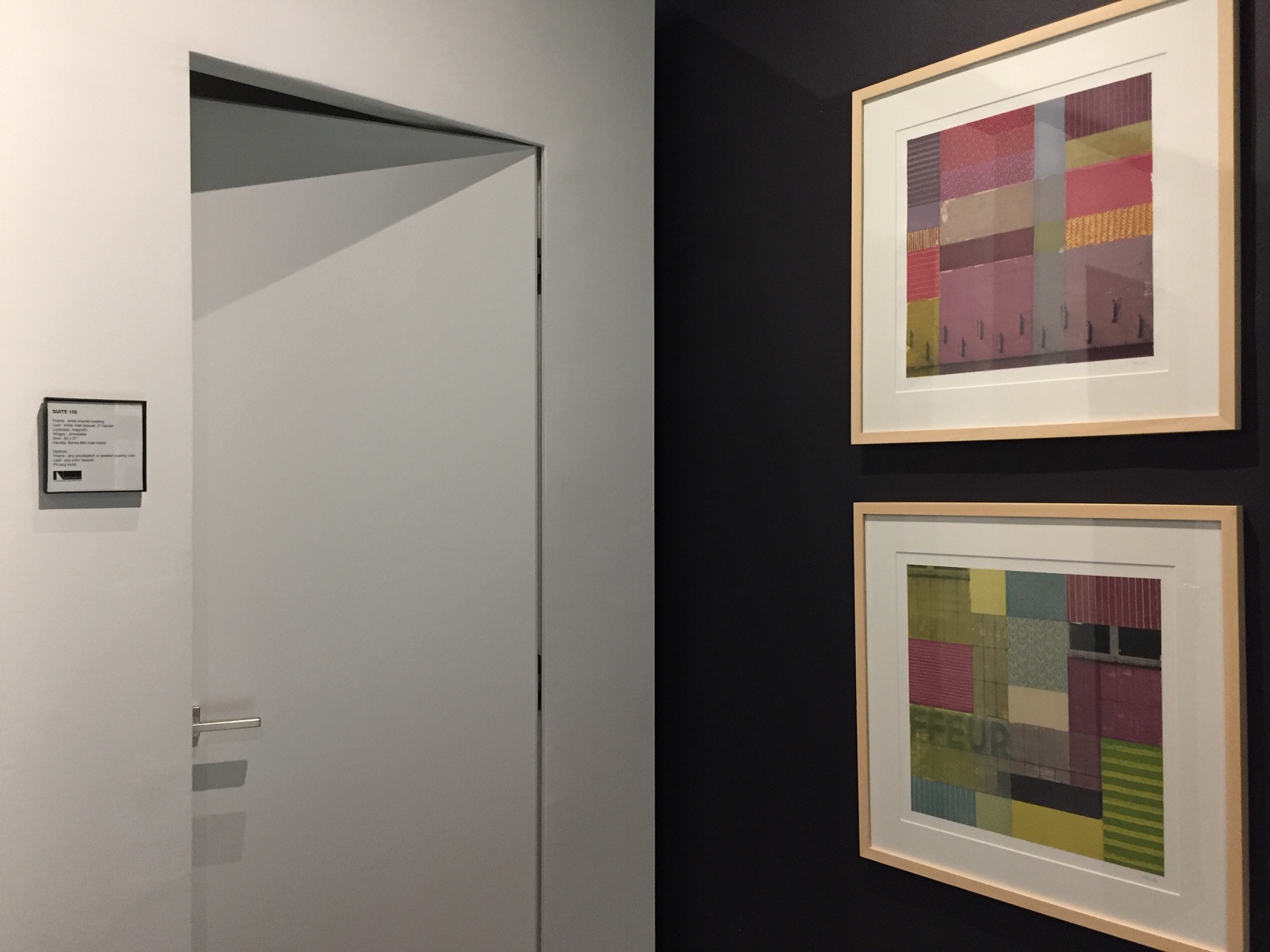 REVEALATION
Having lived on both sides of the Atlantic, twenty-nine years in Europe and twenty-nine years in the USA, I can assure you there is a huge difference in construction methods on the two continents.  I was impressed when I moved to Switzerland in 1990.  The solidity of the construction was far beyond the wood frame and sheetrock culture in which I grew up.  Europeans still build their internal walls with brick or block, and at the very least with solid plaster walls about 4'' thick.   With great ease, they sink electric and other services into these walls, which provide a huge acoustic and living comfort over a wooden frame with 1/2'' sheetrock on it.
Once a European shell is built, it is fit out with appropriate doors.  These are objects which blend into the structure and offer a good shot at timelessness, as we know the houses will last several hundred years – many generations of people using the same space.  The first European doors we used were called 'slim line' steel frames. They were a predecessor to frameless doors in a way, as their entire aesthetic was a thin exposed line of steel around the door leaf. Frameless doors evolved and reduced that concept even further, with the exposed frame becoming flush with the wall.  Since the evolution of frameless doors, European manufacturers have excelled in complementary door technologies.  Almost all modern lockcases (magnetic), hinges (3D concealed) and door hardware (door 'knob's are already obsolete) are developed out of European engineering today.
In the USA, the doors are still mostly ornate, paneled expressions from colonial times.  These doors have character, but it interesting to note that the general concept of interior doors hasn't evolved very little in 250 years in the USA, despite the evolution of virtually every other construction element including, walls, floors, windows, facades, roofs, plumbing, heating and electrics.   A recent noticeable trend is the use of 'reveals' which add additional ornateness to an already busy door.   A client recently told us he was paying $20k to have 'reveals' put around all the doors and along the baseboard of his latest development project.  Our clients in Europe also normally define one door type per residential or commercial unit. In the USA, they tend to mix the whole thing up with many different door types within one unit. This usually, although not always in the case of frameless doors, results in a programmed lack of minimalism.
It is worthwhile to consider investing in high quality, timeless doors.   While a kitchen or a bathroom, where most investors spend a significant amount of their design budget, will be ripped out and replaced every 10-15 years, the doors (and staircases) are usually are there for the lifetime of an object.  Every designer has their personal style, so respect to everyone for building their own sense of beauty.  If you are looking for some direction, heed the words of Leonardo da Vinci:
Simplicity is the ultimate sophistication.
New York, 23 November 2019