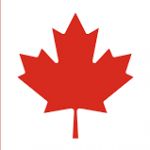 Insensation is pleased to announce the opening of our new sales office in Montreal.
With sales locations in New York, Los Angeles, Chicago, Denver, Miami and now Montreal, Insensation is continuing on its promise to bring minimalist design products to architects and contractors throughout North America and Europe. Insensation are specialists in frameless door technology, co-planar doors, extraordinary architectural door hardware and sustainable design staircases for private and commercial use. We deliver complete solutions, not pieces in a box for you to assemble.
Insensation Inc. is a NY State corporation and is headquartered in New York City. Our US organisation is set up regionally with representatives in New York, Chicago, Denver, Los Angeles, Miami and Stamford.