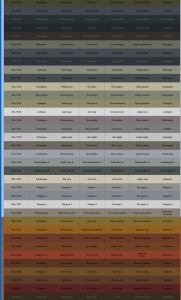 Depending on the door model, our leafs are available in Honeycomb, Tubular or Solid Core.
The wide range of door finishes from standard white matt lacquer to exclusive glossy coloured lacquer matching the standards of italian cabinetry, allows you to meet any budget for any project.
All our door leafs come in 259 colors.
For exclusive homes, offices and showrooms, we also offer carbon-fibre, leather and color-andodised aluminum door leafs. Glass and wood doors of all types are standard items at Insensation.
Below are a selection of our italian veneers.