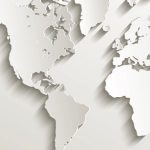 Innovation is the only way to win. Steve Jobs
It was an awesome, thrilling and successful 20th year of business for the Insensation Group in 2017. Our third year of servicing North America granted us many opportunities to display our innovation. Our unique staircases were featured in the 2017 New American Home near Orlando, Florida- a $6 million high-tech house showcasing the best of new construction products, and were shown for the first time in Interior Design magazine. Talented architects implemented our products in new construction and renovation projects from San Francisco to New York and from Texas to Wisconsin.
Insensation pushed new boundaries in 2017. We launched stairplane®, the first color-anodised, high-grade aluminum staircase with integrated lighting options. We innovated with SUITE-150-US, a high-end frameless door system specifically designed for US drywall and we engineered a new frameless, accoustiic-performing pocket door kit called SUITE SLIDE which eliminates many of the typical drywall pocket construction problems, while also saving time and complexity during construction. Our interior door product lines were expanded with additional design options, new hardware and new finishes. At the ICFF design show in May, we launched a high-quality collection of European door hardware in black, white, chrome, copper and nickel. Also in 2017, we expanded our North American presence with new operations in Denver, Colorado, and new coverage in Westport, Connecticut, and we built new door and stair demo centres in New York and in Basel, Switzerland, We are proud to now have three centres of excellence in New York | Denver | Basel.
We thank each of our talented clients, architects, contractors and designers, as well as our managers, engineers, manufacturing partners and sales specialists for an unforgettable 20th year. In 2018, you can count on more solid innovation and progress from Insensation. In January 2018, we already launched a unique Order Management System to provide further comfort and speed in the delivery process for our clients, and we are currently building a very special, new showroom in the New York Design District. This and more coming soon.
You can keep track of our daily innovation by subscribing to our Instagram: www.instagram.com/insensation_inc
Warmest thanks for your business and the inspiration!
Richard K. Gelles | President
INSENSATION Group | New York | Denver | Basel
T: 917 472 96 00 www.insensation.com